Adult Education, Untapped Goldmine.
At Gbagi market here in Ibadan, there ar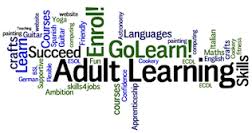 e hundreds ready to offer a limb to be able to read and write.
There are thousands of them scattered all over the country and they have the money.
This business may not sustain you but you can add it to remedial school for extra money.
You promote it the way you promote schools by using flyers and posters in area where you know potential students are.
Some of them may ask you to come to them. In fact, most of them will say so.
There is nothing bad in that, after all, you go to their children and they are ready to pay.
For those who are ready to attend, you set up classes for them, usually in the evenings.
You can use public schools with special arrangement. The bottom line is your fees.
Those teaching matured rich people have to be patient. Therefore, one has to be mindful of the type of people employed to do the job.
When you are well established you will be surprised, the amount of money it fetches you. Apart from money, you know people, which is a form of goodwill.