Herbal medicine business makes you a pharmacist without attending a university and believe me, it is damn lucrative.
The Pharmacist is the one who makes drugs and medicines prescribed by Doctors, isn't it. If the answer is yes, then follow me to the word of herbal medicine or alternative therapy.
Herbal medicine is multi million Naira business. Herbal is the future of medicine in the world. See what the Chinese are doing with alternative medicine.
I am not sure Yem-Kem went to the university, see what he has done with herbal medicine and there are a host of others there.
All you need is one sure therapy for a disease. Until tomorrow, a good one for Malaria will sell. So also will an effective one for pile sell.
Next time you have a bus ride, take time to look at the neck and top back of people, you will discover that about 30% of them have eczema.
They will be glad to cure it and have a smooth skin.
The truth is that a simple recipe of readily available materials will cure this totally.
You do not need any machines, just mixing in your bathroom and you are there.
There are many products you can research on and make to solve people's health problem.
If you do not inherit it and you cannot go back to your village, take tutelage from people in the trade.
You are not a herbalist; you are an alternative medicine practitioner. You learn it as you study medicine. Call yourself a doctor, the police will not arrest you.
Choice is an herbal product for malaria. It started in Ikorodu, now I have seen their sales people in Ibadan, which is evidence of good times.
Imagine you having a cure for diabetes, high blood pressure or AIDS, you are on the way to being a millionaire. And I can tell you, there are African cures for the first two and with enough support, there will be a cure for the third one. This is why herbal medicine is so profitable.
Do not start going about NAFDAC. Start first but make sure your product is good and efficient.  Start in a small area and when accepted, you can then expand.
Those who have used your products will spread the news with  word  of  mouth  recommendation, which  is  the  best.
A  vehicle, preferably, a branded small car will help the business but if you do not have, get a kiosk in a well-trafficked place.
Support this with a megaphone, especially when human traffic is high.
The herbal medicine I use for pile is not NAFDAC registered and I have used   it for upwards of two years and it sure works which is what is important to me.
Maybe this story will inspire you, because I know average Nigerians look for reasons why a thing will not work, not reasons why it will work.
Besides, many of us are sitting on acres of diamond without realising it.
My PA  has  a  friend  whose  father  is  an  Alfa  who  treats  people  for ailments. Naturally, the friend had picked up some herbal remedies from his father.
After NYSC, as wont with many, he could not get a job. Now, it so happened that one of his friend's fiancé visited and in the morning, the bed  sheet  was  full  of  semen.
See th book has helped many in business
Apparently, the  girl's  system  was  not holding the sperm, she was suffering from what the Yoruba call eda and with this ailment, she will never be pregnant.
Ok, the problem had become open, so it had to be discussed by the friends during which time the Alfa's son assured them of a cure using what he learned from his father.
Like magic, the preparation was applied and that same month the girl got pregnant. It was the end of a trauma for the girl and the beginning of a flourishing business for my PA's friend. T
he guy had been looking for job, when he actually should be employing people. Many are like that.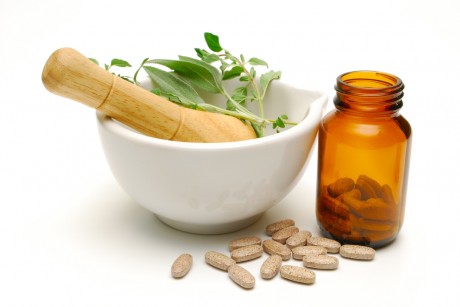 MARKETING: When you are growing, you cannot do without Radio and Press advertisement. Initially, make do with megaphone, mobile adverts and direct sales. You should know that exquisite packaging is inevitable. You can go to offices and markets etc
CAVEAT. Make sure your product performs the functions you claim and prepare it hygienically. So do not give herbal medicine a bad name.
PS.  As I am posting this, I can report that there is a fast-moving herbal  medicine product in the market which I  first saw at Ikire market about 2 years ago. Gangria is its name.
At that time, they were using a rickety car to sell it. Now their  brand new 18 passenger buses are everywhere. Those do not cost peanuts.
You say bank loan, may be  but banks do not back what are not bankable. Remember bankable proposal.
Go Here For Free copy Of Businesses That Can Never Fail Even If You  Want To Fail