Printing is one of the most lucrative businesses you can do and happily enough you do not need to have any money to start.
It is a very lucrative zero capital business. It is a business you can combine with anything you are doing now. All you need are the clienteles as the machineries are there owned by some other businessmen to whom you source.
The rich people I grew up knowing
apart from politicians in my town were printers. So from my youth, I had wanted to see what made them a special breed.
Aduralere printing press is from my town, he was based in Akure and he was very rich.
Owonifari press based in Oshogbo is from my town and the biggest press in Ile Ife then was owned by one of my town's men.
Ilesanmi Press was based in Ilesha and later Ilesanmi Village near AKure. He died a multi millionaire.
Later generation of rich printers from my town are Ibi press of Oke Padi in Ibadan and Alagbaka, Akure, Ayo Olu Press and Gloria Press, Inalende in Ibadan.
Printers today are even richer. You have to get to Mokola in Ibadan and see how young men are making the kill. If you are In Lagos, you may want to visit Shomolu, our silicon valley.
I am a school owner, seminarian and farmer and I do not do printing outside. I do my printing myself and I know how much I save.
When I buried my mom, I handled all the printing myself.
The interesting thing is, nobody taught me. I learned by watching and by making mistakes but I have the passion. So if you have the passion, let us go on a ride that  will be so illuminating and benefitting.
The joy is, it does not take much of your time and can be combined with any work you are doing.
For example, if you are a lecturer in a university, you can register a company, liaise with the professor or anybody in charge and tap some of the printing job.
You are an insider, the man will trust you more. You may make much money as to be tempted to resign your teaching job.
Imagine you winning the contract for year book or yearly calendar. Again, consider for instance, how much you will make winning the printing job for matriculation or graduation.
Do not fear competition.  It's little by little. You do not eat a cow once. You eat it bit by bit
You say where are the jobs coming? That will be dumb.
What of politicians, churches, schools, advertising companies, blue chips, banks, cooperative societies, ordinary people you meet celebrating one thing or the other. Everybody needs a printer, even the printer.
All the banners, stickers and posters you see out there are made by printers.
So let us ride.
The Brief.  This is the most important part of this business.
The brief must be clear. You cannot ask too many questions here. You must be sure of what your client wants.
Let us take for example, printing of exercise books for a school.
What kind of photograph does he want on the cover, Will he be ok with white kids photograph in a school dominated by blacks.
Would he prefer multiplication table at the back or the national anthem and the school anthem.
Show him samples if you have. If you are starting new, Google exercise books and go to images you will get loads of them.
How does he want the sheets ruled? Some exercise book sheets are so roughly ruled any sensible person will reject it. Again, work with samples which you can get from people ruling the sheets.
Both parties must be sure and agree on what they want. It is on this brief you build on.
You have to agree on delivery date. Here you have to factor in the processing time of the people you are sourcing the job.
In Ibadan here, I can get 5000 exercise books done in 3 days but to be on the safer side, ask for at least a week to do a thorough job
You have to agree on the type of sheets and cover.
Do not kill yourself with names. Go to presses and take off-cuts and show to your clients. Let him approve the sample by signing on it and you keep it.
People can be funny. So to avoid clashes, let him sign.
I do not have to tell you that the type of materials you are using will determine the price you charge.
Remember you are not the only printer. It is better to enter low now, build a reputation with them and make the kill later.
They won't feel it because both of you are growing together and they will never imagine you are ripping them. Come to think of it, do you have to do that?  The normal margin is enough.
You have the brief. The next thing is quotation and this you will not be able to do until you know all the processes. For the first job you may get an established person in the trade do the quotation for you. You learn from him and next time you should be able to do it yourself.
These are the processes.
Typesetting and graphic design
Colour separation
Plates making
Paper purchase
Cutting of paper
Printing
Trimming
Packing.
Delivery.
You add individual costs and add your margin. Transportation don't forget is part of the cost.
Let us take it one after the other.
Typesetting And Graphic Design. You do the typesetting as dictated by your principal.
This stage is crucial. You miss it and you are done for. Great typography skills are the beginning and the end of success in graphic design.  
You must give enough attention to details. Mind the spellings and be sure the graphics are ok and reflect what you are printing.
The graphic on the cover of the exercise book for instance must clearly depict a school. You can have a high jumper or sprinter at the back.
There are art men in any printing area but the very creative ones are few. It is your job to identify them.
Some of them just know how to use CorelDraw but not creative.
You don't need those. You need those who can use their heads to squeeze water out of stone. Those who produce wow creations.
You may use the net. There are loads of freelance site out there.
Some of them are Fiverr, Gigbucks, Nairaland, upwork, Freelancer, Craigslist, Elance, Toptal.
With them, you can get top quality job done. When you have 2 or 3 of them, the job becomes easier.
Having done your corrections let an outsider have a look and listen to comments.
Spellings are very important. You may be seeing welcme as welcome 100 times because you wrote it and is fixed on your head.
Get your principal to approve the artwork before you proceed.
Do not go further if he does not approve and sign.
He may say something like this, proceed, I trust you.
No, insist he must see and approve and you will be surprised 9 out of 10 times he will have something to add or subtract.
We are all humans you know.
There are some software there but please leave this to the professionals.
You save this in your flash and take it for colour separation.
Colour Separation. Your art man will tell you where to separate and usually, it's a block away. No much input by you here.
The art men there make some finishing touches and send the work through the machines;
They will usually ask you to come later. You can use the time to buy your papers and do the cuttings.
Most exercise books won't need colour separation as many use just one colour but if your principal wants full colour then you do colour separation.
Plate Making.  After colour separation, you will need to take the films to the plate maker.
They are called litho in printing parlance. He brings out the plates within a couple of hours. These plates you now take to the printer.
For full colour separation, you will be given 4 plates. Collect your films and plates after printing, you may need it if you get a reorder.
This means you will not need all the pre-printing stages which will translate to more profit. Just give your principal the last quotation if prices have not jumped up.
Most people do not know the in and out of printing and that is where you make your money.
You can use a plate 5 times if properly kept, but ones it's not producing quality work redo it. You will just  take the films to the litho to reproduce the plates and continue from there.
Purchasing The Materials.  You now proceed to buy the materials. In the case of exercise books, you buy the ruled sheets and the cover. The quantity you buy will be determined by the quantity ordered. Do not kill yourself. The man there will tell you the quantity.
A realm will give you the followings.
| | |
| --- | --- |
| Type | Quantity |
| 60 leaves | 66 |
| 40 leaves | 100 |
| 20 leaves. | 200 |
Go ahead and buy the cover. There are different types but please buy the one approved by your principal the sample of which both of you have.
The same cover is used for all booklets except the big one called university exercise books.
Take for cutting usually not far from the seller. There are one stop printing presses in printing villages.
Covering And Stitching. When the job is printed and dry and I say dry because we have seen occasions when jobs were packed in a hurry and got the whole work got blurred and useless
Most jobs need covers and this is the stage to cover them up and stitch them. In the case of exercise books, you put the ruled sheets in the covers just printed and you stitch them before trimming.
Do not kill yourself, you are not going to do it because there are people in the press village doing this. All you need do is source this to them.
Trimming. Take the whole lot to the cutters to trim for you. They use guillotines for the cutting.
Packing and Packaging. Now this is the last stage and the first thing your principal sees.
Do this profe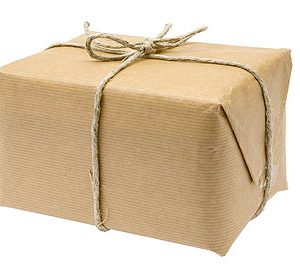 ssionally and make it very attractive. Do not just put them in your car and ask the principals subordinates to count.
Pack them in multiple of hundreds.
It presents you as a man who knows his job and makes counting easy.
Delivery. Deliver promptly with all courtesy. In all your interactions, you must be professional and do not forget  that you need them more than they need you.
Marketing. You will not stay in one corner is Surulere and expect jobs to be rolling in. You need some legwork before your jobs start talking for you.
In churches, social gatherings, clubs advertise your biz with your mouth and business cards. Ask your principals for referrals and tell them to talk about you to their friends.
Walk in to business premises and introduce yourself.
Use sms and emails. You never know, the next man near your house may need a printer and may never know you can handle it.
You will always face this resistance. Something like: But, we have our printer. Your answer is not to demarket the person. Your answer is something like this.
'Yes I know and I have seen some of his work which I think highly of. But you know, People can always improve on things''.
Let us handle a bit for you and see what we can do. When you are given the opportunity, please over impress.
Pitfalls. Do not cut corners, It does not pay in the end.
Agree on design and materials and do not deviate.
Let your principal approve the art work before you proceed.
Lear from old hands in the business.