Transportation Is One Business That Will Never Fail
I shudder why educated people do not partake in transportation when it is so clear that the business is lucrative.  An educated person will only do it better.
In addition, people should stop turning their noses and stop seeing these jobs as degrading, as a masters degree holders will be lucky to get a cabs job in London.
If you doubt me, ask your brother in the UK. If he is sincere, he will confirm my statement.
Transportation business vomits money like a faulty gaming machine and it is from the first day. If a young graduate gets a N400,000  imported used car today, with careful management, he will pay back within a year. In Lagos, a sound cab will bring in N4000 a day after expenses.
In other cities, it could be less but it is still business. In Ibadan, I am sure a sound cab will bring in N3000 daily after expenses. The mini buses do not perform less.
Our problem is that we see transportation as the work of touts. Go in there, make your money and make a difference.
They will respect your education as you will be able to enlighten them on many issues.   I must add that transportation is not restricted to commuting.
Goods movement as different from moving people about is part of transportation.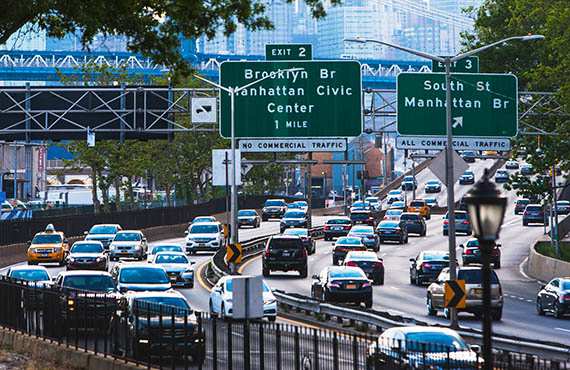 I will explain. A one-ton open truck at Mile 12 market in Lagos or Bodija market in Ibadan Or Central Market in Kaduna will net N4000 naira a day working out at about N120,000 a month. It cannot be less. How much do they pay at ZENITH that you want to die looking for work you will not get.
If you have a truck in a place like the plank market, you can easily kill two birds with a stone.   Learn the plank trade when your vehicle is not on the road. Within two years, you are a plank dealer and a transporter. What is sweeter than that?
Let us face it, apart from the edge which education gives, are we economically better than transporters? I know one guy here, about 35 years with about 10 vehicles and  a  four flat building and he is  just growing. People who want to make money have to put away their pride. I am  not  advocating that  you  should be  one  of  them  in  behaviour or appearance.
God forbid, but you can still be a driver and be corporate. Take that from me. The man who drives the queen of England is still a driver. Got what I mean?
Getting into this biz has no formality. Get the driving licence, procure your vehicle and attach yourself to a park you want to ply and you are off.
The  park officials will  ask  for some  money but  if  you handle them properly, they can defer payment till you have made some money. You ask where do you get the money for the car. Many parents will be happy to source N400,000 for their unemployed graduate if he chooses to be gainfully employed.
Many have such amount in their savings and still doing N50,000 a month job, working 7 to 5. With good planning and discipline, this business can get to be an octopus in few years.  Short of accident, you cannot lose.
Now Uba and Taxify are doing well.
MARKETING. You do not look for customers, they look for you. Be civil, treat your passengers nice.
CAVEAT. Watch who you carry. Do not be too smart; insure your vehicle comprehensively at least in the first year. Remember, speed kills and destroys transport business.